CDL B - Straight Truck Team Opportunity
Call Today!
844-559-6750
LOCATIONS: Alabama, Arizona, Arkansas, California, Colorado, Connecticut, Delaware, District Of Columbia, Florida, Georgia, Idaho, Illinois, Indiana, Iowa, Kansas, Kentucky, Louisiana, Maine, Maryland, Massachusetts, Michigan, Minnesota, Mississippi, Missouri, Montana, Nebraska, Nevada, New Hampshire, New Jersey, New Mexico, New York, North Carolina, North Dakota, Ohio, Oklahoma, Oregon, Pennsylvania, Rhode Island, South Carolina, South Dakota, Tennessee, Texas, Utah, Vermont, Virginia, Washington, West Virginia, Wisconsin, Wyoming
Straight Truck Teams Needed at Panther Premium Logistics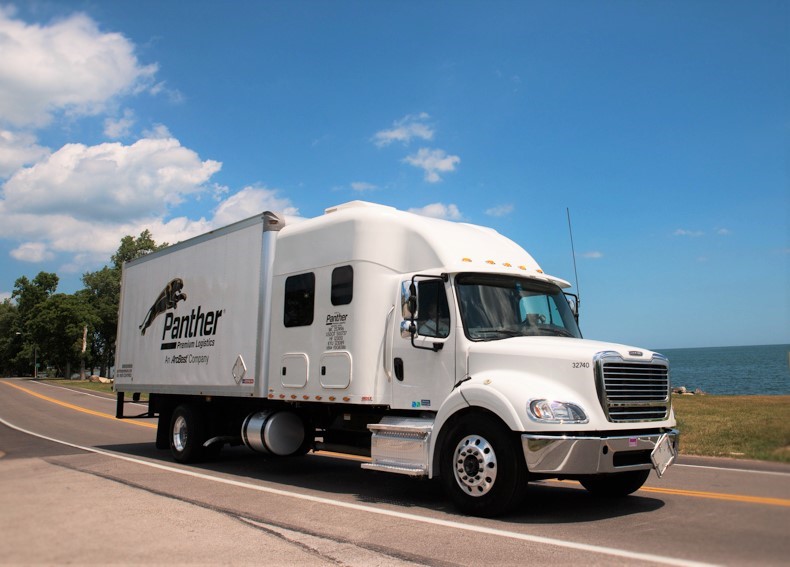 Panther Premium Logistics is looking for CDL Class B - Straight Truck Teams to join some of the best Fleet Owners in the expedite industry!
Panther has plenty of freight opportunities for successful teams and drivers willing to team to run OTR miles and get paid to see the country. Typical teams are out on the road an average of 3 to 4 weeks depending on where you call home. Panther and our Fleet Owners will work with you and your needs for Home Time!! We all understand the importance of getting home and we are here to help you with those needs to make you a successful Fleet Driver.
Team Driver Requirements:
CDL Class A or B
Willingness to run OTR
Must speak and comprehend English
Must be able to pass a DOT physical and drug screen
No driving experience needed
If you are interested in hearing more about this exciting opportunity please call now or apply online at www.panther4me.com!!
Our excellent Fleet Recruiters are standing by to answer all of your questions.
Call Today!
844-559-6750
Full Time
Pay: $700 to $1100 weekly
Experience: No Experience Needed