Straight Truck Team Drivers Needed!
Call Today!
844-559-6750
LOCATIONS: Alabama, Arizona, Arkansas, California, Colorado, Connecticut, Delaware, District Of Columbia, Florida, Georgia, Idaho, Illinois, Indiana, Iowa, Kansas, Kentucky, Louisiana, Maine, Maryland, Massachusetts, Michigan, Minnesota, Mississippi, Missouri, Montana, Nebraska, Nevada, New Hampshire, New Jersey, New Mexico, New York, North Carolina, North Dakota, Ohio, Oklahoma, Oregon, Pennsylvania, Rhode Island, South Carolina, South Dakota, Tennessee, Texas, Utah, Vermont, Virginia, Washington, West Virginia, Wisconsin, Wyoming
STRAIGHT TRUCK TEAMS NEEDED!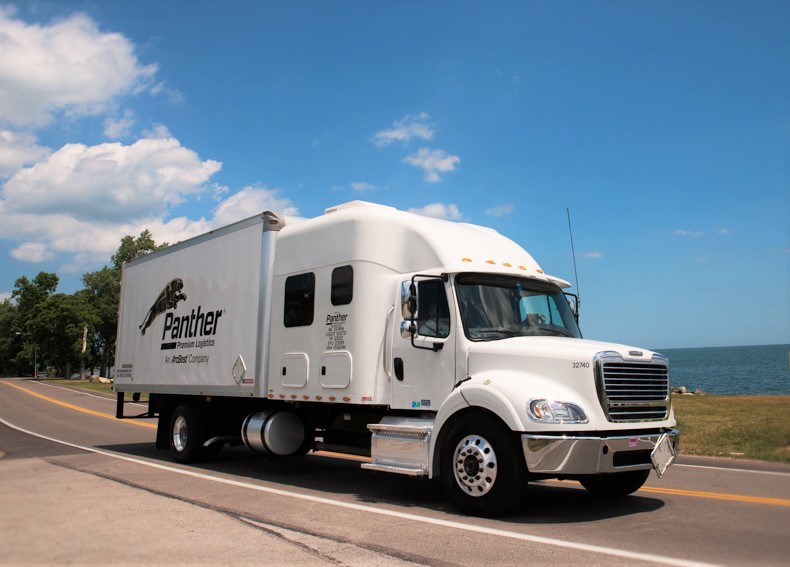 Panther Premium Logistics is looking for Straight Truck teams and solo drivers who want to become part of our outstanding team.
Our Fleet Owners have invested in the best equipment available and now need drivers to fill the growth due to outstanding freight levels.

Straight Truck drivers can average between $700 to $1100 per week or more if they stay available and accept freight.
• Must be willing to be Over The Road (OTR) for 3-4 weeks at a time.
• Must have a valid Class A or B CDL.
• No Experience Needed!!

Benefits:
• Earn the best rates in the industry.
• Panther Mobile App to help you run your business via a smartphone.
• Mentoring and 90 day transition program.
• 99% no-touch freight.
• Personalized, web-based, driver support center.
• Panther Premier Driver rewards program.
• Home time program.
• No territorial restrictions.
• Operate within 48 states and Canada.
Please call one of our Fleet Recruiters to start today!
Call Today!
844-559-6750
Full Time
Pay: $700 to $1100 per week
Experience: No Experience Necessary