Straight Truck Team Fleet Drivers - CDL Class B
Call Today!
844-559-6750
LOCATIONS: Alabama, Arizona, Arkansas, California, Colorado, Connecticut, Delaware, District Of Columbia, Florida, Georgia, Idaho, Illinois, Indiana, Iowa, Kansas, Kentucky, Louisiana, Maine, Maryland, Massachusetts, Michigan, Minnesota, Mississippi, Missouri, Montana, Nebraska, Nevada, New Hampshire, New Jersey, New Mexico, New York, North Carolina, North Dakota, Ohio, Oklahoma, Oregon, Pennsylvania, Rhode Island, South Carolina, South Dakota, Tennessee, Texas, Utah, Vermont, Virginia, Washington, West Virginia, Wisconsin, Wyoming
STRAIGHT TRUCK TEAMS NEEDED!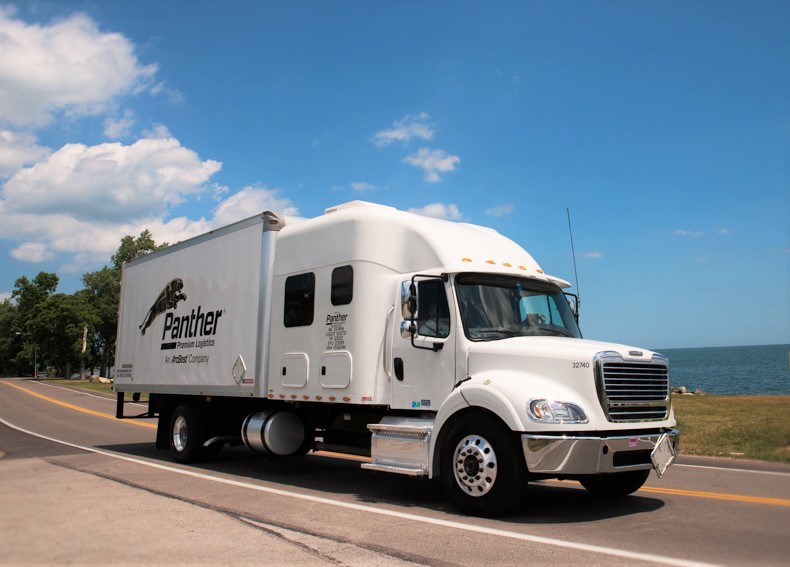 Panther Premium Logistics has experienced Fleet Owners looking for Straight Truck driving teams and solo drivers who want to become part of a team.

• Must be willing to be Over The Road (OTR) for 3-4 weeks at a time.
• Must have a valid Class A or B CDL.
• No Experience Needed!!

Panther Premium Logistics is the fastest growing expedite carrier in the U.S. Our business has always depended on the experience of quality contractors like you who are committed to delivering our customers' freight on time, every time. Panther is a state-of-the-art operation. Our package includes features that not only help you succeed; they help make your road to success easier.


Benefits:
• Earn the best rates in the industry.
• Panther Mobile App to help you run your business via a smartphone.
• Mentoring and 90 day transition program.
• 99% no-touch freight.
• Personalized, web-based, driver support center.
• Panther Premier Driver rewards program.
• Home time program.
• No territorial restrictions.
• Operate within 48 states and Canada.
Please call one of our Fleet Recruiters to start today!

Call Today!
844-559-6750
Full Time
Experience: None